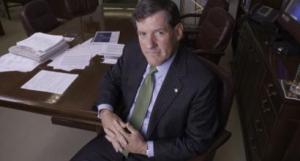 As the economy sours, ever-rising construction costs seem to be an in-vogue subject: Last night, the New York Building Congress released a report on the topic; the Manhattan Institute put out recommendations for controlling cost escalations earlier this month; and, on Monday, the Bloomberg administration announced a set of initiatives to lower costs of city projects.
The basic problem–costs have been going up at least 10 percent annually for the past few years–doesn't seem to have any easy solutions, as the reports (both of which involved consultation with the same firm, Urbanomics) recommended a broad array of changes that could lower costs to varying degrees.
Much of the cause is rooted in demand (which has grown tremendously) and supply (which has not), but both reports were critical of inefficiencies in the billions of dollars in public sector-led construction, which is far more costly than private sector construction.
Among the recommendations from the two organizations: adopt new accountability requirements for issuing permits; create a public-private research center for new building technology; examine creating a government oversight construction command center; increase salaries for public regulators; preserve use of non-union labor; and conduct more rezonings that allow for more development.
On Monday, the Bloomberg administration announced it was adopting a set of reforms pertaining to construction contracts with city agencies, including a pilot program that allows contractors to seek compensation for delays caused by the city.
Speaking to the high cost of doing contracts for the city, Deputy Mayor Robert Lieber, the keynote speaker at the Building Congress' breakfast this morning, was not without color:
"The city is a pretty shitty client," he said, explaining that the new measures adopted are expected to limit many of the longtime inefficiencies inherent to city contracts. "The only reason that anyone would bid on city projects is because if you win and you get one, the contract is so loaded with fat that it's going to make it economically justifiable for you to want to participate in that.
"We think some of the bids we are receiving are padded somewhere between 15 to 20 percent so that the contractors can cover some of the costs of doing business with the public sector," he continued. "We want to make sure we're more competitive in terms of what we're offering, so we can get a response [to bids] and bring costs down."