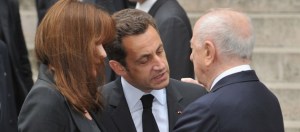 Christie's International has announced that it will auction off the art collection belonging to Yves Saint Laurent and Pierre Berge, Bloomberg reports.
While the particular contents of the collection have not been revealed, it is rumored to be worth as much as $599 million, featuring works by Picasso, Warhol, Mondrian, Matisse, and Goya.
The auction follows the designer's death on June 1 at his home in Paris. He and Mr. Berge co-founded the couture fashion house and were once romantically involved before becoming longtime friends and partners. Mr. Berge was the one who announced the designer's death to the press.