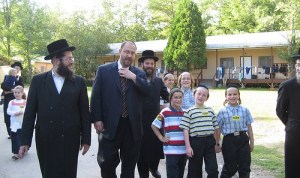 Obama wants to reduce the power of superdelegates in the next Democratic primary.
And make sure that no state holds a primary election before March, with a few exceptions in February.
John McCain does not oppose reinstating the draft.
A paid adviser for Barack Obama lobbied for the oil industry before he was getting paid.
Hillary Clinton will release her delegates to Obama next Wednesday.
Jim Tedisco is going on Glenn Beck to talk about the economy.
The National Organization for Women endorsed Steve Harrison over Mike McMahon in the Staten Island Congressional race.
"Now that the Democrats are at the precipice of power there, they won't have to worry about Pedro Espada," said Espada.
Is McCain a 1st Level Fighter / 14th Level Aristocrat?
Congressional candidate Jon Powers does not mention his charity, which has recently been criticized, in a new biographical ad.
Milano School President Fred Hochberg was quietly nominated and approved as a Port Authority commissioner.
The Christian Science Monitor reports that Cindy McCain's Mother Teresa story isn't really true.
Peter Feld makes the argument in favor of national polls, but suggests not getting too worked up about the Zogby survey that put McCain ahead..
Eric Gioia is raising money to send Ronnie to Denver.