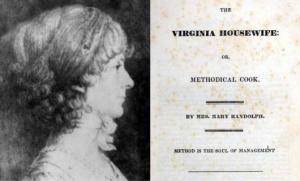 It isn't a wild surprise that Karen Hess, who died last year at age 88 after a lifetime of crotchety but widely admired culinary writing ("How shall we tell our fellow Americans that our palates have been ravaged," one of her book's introductions went, "that our food is awful, and that our most respected authorities on cookery are poseurs?") left behind an amazing and odd kitchen at 285 Riverside Drive.
"She got, I think it was, a Garland–a huge restaurant stove–and no one could figure out how they got it in there, she couldn't even remember," her daughter, Martha, told The Observer. "We got it out, I think they broke it apart though. It was dead by then–huge, just huge."
She said her mother's Lady Baltimore cake-baking binges, Southern cooking experiments, and her bread and rice stages all took place in "that funky Upper West Side prewar kitchen." The apartment was apparently bought in 1972 for $35,000 in cash, and it sold late last month for well over 50 times that amount–$1,911,000, according to city records. The listing was with Tamir Shemesh.
Hess and her late husband, Peter, took out two walls in the co-op, which opened everything up to the bank of windows facing the river. Their 1977 book The Taste of America became a left-of-center landmark, and she went on to annotate versions of the 19th-century Mary Randolph's Virginia Housewife and What Mrs. Fisher Knows About Old Southern Cooking.