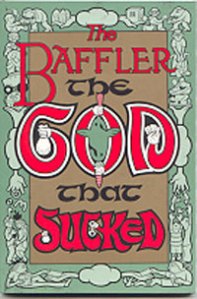 It could be a movie: After years of struggle, four writers, close friends and allies from their days working together in the early '90s on a small but highly influential magazine of politics and culture, are all suddenly enjoying varying degrees of success in the world of American letters. Matt is an editor at The Paris Review. Rick is a historian. The other two are both named Tom: one of them is a magazine journalist and the other writes a column for the Wall Street Journal. Each of them has written a book, and against all odds they are being published mere weeks apart. When the coincidence is discovered, a gentleman's bet is proposed: He who writes the most successful book will treat the others to a steak dinner at the finest grill in town.
Then some other things can happen, in the movie. In real life, the books just come out and someone loses the bet and that's pretty much it! But that is still pretty good for real life.
It all started when Sara Nelson, the editor-in-chief of Publisher's Weekly, wrote an item about the unlikely timing on her blog, asking her readers, "What do Rick Perlstein, Tom Vanderbilt, Thomas Frank and Matt Weiland have in common?"
The answer, of course, was that they were all publishing books this summer, and that they'd all been intimately involved, either as editors or writers, with the now defunct but fondly remembered quarterly The Baffler. Mr. Frank, of course, was its founder; Mr. Weiland its managing editor; the other two, marquee writers whose bylines might not be what they are today if it were not for the stories they got to write for the magazine during those early days.
The idea for a wager came from Mr. Weiland, whose horse in the race is a collection of non-fiction stories by the likes of Dave Eggers and Jumpa Lahiri called State by State that he edited with McSweeney's editor Sean Wilsey. Mr. Weiland shared the mechanics of the agreement with Media Mob in an interview yesterday afternoon, explaining that buying dinner will fall not to the person who sells the most books, but the one who gets highest on The New York Times bestseller list.
Mr. Frank, according to Mr. Weiland, asked to amend the rules so that if his book, The Wrecking Crew: How Conservatives Rule won—a likely outcome, by all counts, considering the runaway success of his last book, What's the Matter With Kansas?—the rest of the gang would travel down to Washington, DC and he would cook them steaks in his own backyard. "He's the most excellent steak griller in the DC area," Mr. Weiland said, "so we all agreed to it."
At the moment it's Mr. Vanderbilt who is holding the hot potato, with his book about driving in America (Traffic) at number nine, just one spot above Mr. Frank's The Wrecking Crew.
Mr. Perlstein's Nixonland, which topped out on the list at number 23 back in June after getting a review by George Will on the cover of The New York Times Book Review, is already out of the game, while Mr. Weiland's book will not come out until September 16th and thus has not yet gotten its chance.
"I figure I'm pretty safe in this bet because I've got a 600-page anthology whereas they have books coming out that are actually going to sell," Mr. Weiland said. "My grandfather was a card shark and a bookie so I like these kinds of bets."
Perhaps Mr. Weiland should not be so confident. After all, the last book he worked on with Mr. Wilsey, The Thinking Fan's Guide to the World Cup, made it to number 19 on the non-fiction list when it was published in 2006. Considering that book did not even have a single story by Jumpa Lahiri, this game is far from over.
What will happen next? Will Mr. Vanderbilt stun Mr. Frank with an upset? Will the Weiland/Wilsey anthology get chosen by Oprah and prevail? Or will Mr. Frank come out on top as predicted, compelling the rest of the gang to pack into a car and road trip down to DC? Expect an update here when the contest concludes.