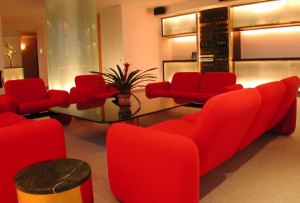 Renee Zellweger buys a $2.8 million co-op from Bob Dylan's ex-lover.
The widow of architect David Mandl sells their condo.
A Carhart Mansion duplex asks $35 million.
Amtrak president Alex Kummant talks fare hikes and Penn delays.
Mayor Bloomberg embraces his inner Marx on Willets Point and Coney Island.
Studios help explain the masochism of Manhattan renters and buyers.
Larry Silverstein leases the last big space in 7 World Trade Center.
Brokers expect office and retail rents to drop after Labor Day.
The City Council's set to O.K. a big condo-hotel hybrid in Midtown.
The Beatrice boys fire up a little Manhattan in Atlantic City.