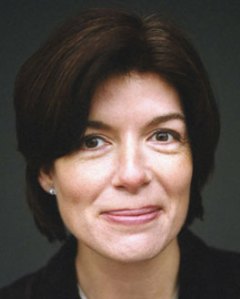 Surprisingly, no one caught wind of this early, but Slate editor Jacob Weisberg has apparently signed on to write a biweekly column for Newsweek. Like Mr. Weisberg's long-running on-again-off-again Slate column—which last appeared in January, and has not been a regular feature since April 2007—this new one will be called The Big Idea, and it will run in Newsweek and Slate simultaneously.
The first edition of the column appears as part of this week's special issue on the DNC, along with pieces by Princeton professor Sean Wilentz and Council on Foreign Relations president Richard Haass, both of whom will, according to Jon Meacham's editor's note, contribute to Newsweek occasionally.
Also in this week's issue of the newsweekly we find a piece on Barack Obama's appeal, written, for some reason, by the novelist Claire Messud. Ms. Messud, according to that editor's note, will be writing regularly—mainly about arts and culture—from now on. According to assistant managing editor Mark Miller, who spoke to Media Mob today, Ms. Messud's contract is currently being finalized. One wonders whether this will mean fewer pieces from Ms. Messud in the New York Review of Books, in which she has become something of a regular over the past couple of years.