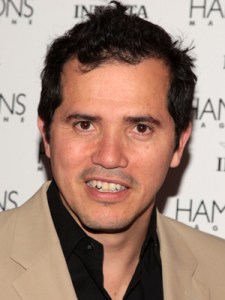 This Halloween, Mamet is returning to Broadway (again) with a revival of American Buffalo. Directed by Robert Falls, previews will begin Oct. 31 with a premiere set for Nov. 17. Latin "Sexaholic" John Leguizamo and "Original King of Comedy" Cedric the Entertainer will lead the cast about "the bungled heist of an old nickel by three lowlifes based in a Chicago pawnshop." According to press notes, the play suggests how the language and practice of American business and power politics are insidious forces in our society.
David Mamet's 1976 Obie Award-winning play, American Buffalo, originally opened at Chicago's Goodman Theater. The play established Mamet's reputation when it ran on Broadway in 1977 with a cast that featured Robert Duvall, John Savage and Kenneth MacMillan. It was revived by Al Pacino at the Booth Theatre in 1983. A 2000 Off-Broadway revival at Atlantic Theatre Company starred William H. Macy as Teach. A 1996 film starred Dustin Hoffman and Dennis Franz.
A founder of the Atlantic Theater Company, David Mamet's principal works include The Duck Variations, Sexual Perversity in Chicago, American Buffalo, Glengarry Glen Ross (Pulitzer Prize), Boston Marriage, Edmond, Oleanna, Speed-the-Plow and The Cryptogram (Obie Award). He recently adapted The Voysey Inheritance for the Atlantic and was represented on Broadway with the political comedy November. A revival of Speed-the-Plow will also appear on Broadway in 2008-09.