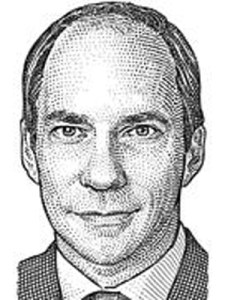 Last night, at a Politico party at the bar Mynt on Market Street in Denver, the Washington Post's new editor Marcus Brauchli stood off to the side of the bar with a bourbon-rocks in hand.
"I haven't really started yet, so I'm not ready to talk," he said.
But here is what we can tell you: He had The New York Times under his arm, which he hadn't yet read; he wasn't aware that the Times had eliminated its Newark bureau; he just moved down to Washington a week ago; Politico founder Jim VandeHei got him into the party; he chatted with longtime Post legend Dan Balz.
He starts his new job on Sept. 8.