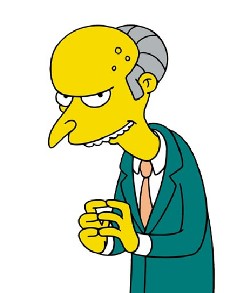 I just signed a lease for a one-bedroom apartment in Chelsea and my relief at having finally found an acceptable living space on Tuesday after I had all but given up has been somewhat tempered by the sheer absurdity of the whole rental experience.
I assembled my financial information on Wednesday morning and my application was approved that afternoon. The broker that I had spent all of one hour with was giving me serious guilt about dropping his fee from 15 to 12 percent, but I told him that I could not take the apartment otherwise and had worked with another broker, with access to the same apartment, who had volunteered to the same reduction.
"I'm just concerned with getting you a place you love," he said, entirely disingenuously. "My boss won't let me, but I can take it out of my commission. I guess I just won't make a lot of money on this apartment."
I could not sign a lease on Thursday, so the agent for my new building's management company agreed to come in this Friday–she usually takes the day off–if I could be there at "10:30 sharp" with three certified checks. (My broker told me about 10 times how busy the building agent was, as if coming into the office on a workday to take my money was such a grave imposition.)
In an effort to make his job a little less redundant, my broker called me three times this morning to confirm our appointment and then to tell me at 10:25, after I had arrived at the lobby, that he too would be late. The doorman would not let me see the apartment or call the leasing agent's mobile phone, so I waited in the lobby for 40 minutes.
I was about to leave despite the broker's protestations, when the management company's agent finally arrived. As I was signing the lease, a couple wandered in and asked about an apartment. The agent informed them the building does not charge a broker's fee.
Agh!!