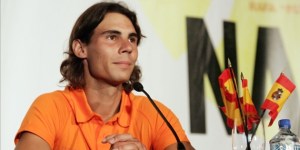 As the highest-ranked player in the world, Rafael Nadal has gotten very good at the art of sounding humble. When asked at a pre-tournament press conference if he knew who he would be facing in the first round, he said, "I play against Bjorn Phau first round. Never is easy, no? Never easy the first round of one tournament like this and playing against qualifier who is coming with good rhythm."
Now compare that to last year, when Nadal wasn't the No. 1 player in the world, or even a pre-tournament favorite:
Q. Do you know anything about your first-round opponent?
NADAL: Not much.
Q. Do you know what he looks like?
NADAL: No, sorry.