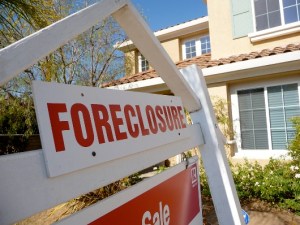 July was a tough month for the borough of Queens. Not only did Queens lead all other boroughs in first-time home foreclosures, with a total of 178 (Brooklyn was next with a distant 63), but the borough also has some of the most foreclosure-prone neighborhoods in the city.
According to a report by research firm PropertyShark, the five New York City ZIP codes with the most July foreclosures were all in Queens, with the top four all in the neighborhoods of Jamaica, South Jamaica, Hollis and St. Albans. A total of 56 homes entered foreclosure last month in those neighborhoods.
Of the 15 ZIP codes with the most foreclosures, nine are in Queens and three are in Brooklyn, basically following a crescent-shaped corridor running roughly along the neighborhoods of Bedford Stuyvesant, Brownsville, Ocean Hill and Flatbush. The last three of the top 15 are in Staten Island.