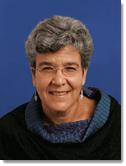 The search is over.
Five months after Pat Foye, downstate chairman of the state's main development agency, resigned, Governor Paterson has found a new leader for the Empire State Development Corporation. Today he announced that Citigroup executive Marisa Lago will take the role of president and CEO of the agency, which oversees major development projects such as the redo of Penn Station, the creation of Brooklyn Bridge Park and the expansion of the Javits Center.
Ms. Lago, chief compliance officer for Citi Markets and Banking, was previously the chief economic development officer in Boston and worked at the city's Economic Development Corporation as its general counsel.
Her appointment comes after multiple exhaustive searches for someone to take the top job at the agency—a position that proved difficult to fill, perhaps in part because of the uncertainty inherent to a top position in an administration that faces reelection in just over two years. Mr. Paterson even brought in a committee of business leaders led by Sandy Weill to search and vet candidates for the job—a committee that honed in on two candidates, both of whom (city School Construction Authority President Sharon Greenberger and Brooklyn business executive Alan Fishman) turned it down, according to people familiar with the situation. Numerous others in government were asked about their interest in the job, though the state received a tepid response overall.
Shortly thereafter, Mr. Paterson made the appointment of Robert Wilmers, chairman and CEO of M&T Bank, as the agency's unpaid chairman, surprising followers of the agency and even those on the search committee, who were not informed until the decision had been made. Mr. Wilmers was a frequent critic of the state's economic development strategy, and his appointment was seen as one that would satisfy upstate ESDC critics.
Then, the search committee disbanded and Mr. Wilmers undertook his own search, and sought to bring in a private search firm to vet candidates. That firm was never hired by the state, due, by his telling, to slow-moving state bureaucracy. As reported by the Times Union, he then used the human resources department at M&T Bank to help vet candidates, and now has settled on Ms. Lago.
Ms. Lago is something of an unknown among many officials in city and state government these days, as she last worked for the city in the early 1990s in the Dinkins administration. She left to go to Boston, where she led the Boston Redevelopment Authority, and then served as Mayor Thomas Menino's top aide for economic development.
The announcement today also included the appointment of a chief operating officer for upstate, but not one for downstate, a position which has yet to be filled.
Avi Schick, president of the agency, has been serving as acting CEO since Mr. Foye's departure, and is due to depart next month.