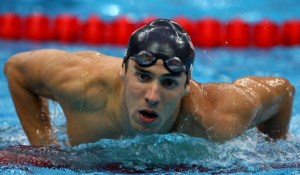 A funny thing happened to Saturday Night Live during its 33rd season. After a few years of languishing as the television version of punching a clock, it became culturally relevant again. And as loyal viewers who still DVR the show week after week with the hopes of finding some hilarity when we re-watch it on Sunday mornings, we admit that we don't totally understand why.
Sure, we love the cast; they're an appealing and likeable group of future character actors destined to appear in Judd Apatow movies and NBC sit-coms from now until the end of time. But there isn't a breakout star among them, as far as we can tell. The writing has become even more predictable and stale than it has been in the past. And even the impressions are lame: we love Amy Poehler's Hillary Clinton as much as the next person, but Fred Armisen's Barack Obama is so lousy that the show tried to mask him behind one word answers, black face and oversized prosthetic ears; the Saturday Night Live equivalent of Desperate Housewives putting a pregnant Marcia Cross behind a giant couch, dressing her all in black and sending her away during season three.
So, yeah, it's a mystery to us why SNL got all hot again. But that doesn't mean our DVRs aren't set for the 34th. It was announced yesterday that the new season of Saturday Night Live will kick off on September 13th, with eight-time Olympic Gold Medalist Michael Phelps awkwardly handling the hosting duties. Here's to hoping the gawky looking Mr. Phelps can flash his smile, embarrass himself only slightly, and get through "ladies and gentleman, Lil Wayne!" without laughing.