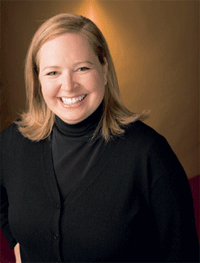 Jim Romenesko has posted a press release from the Chicago Tribune announcing the promotion of Jane Hirt to managing editor. Ms. Hirt had been the editor of RedEye, the Tribune's young, hip [sic] paper, not to be mistaken with Fox News' young, hip [sic] late night show where bloggers are stars. (In fact, the Tribune Company tried to get Fox News to change the show's name in 2007.)
Ms. Hirt was named to Chicago Business' "40 Under 40," in 2006, telling writer Gregory Meyer, "We know our audience is interested in reading a little bit about foreign and national news, but by far, our research and all our readers tell us that local news and pop-culture news is what they want."
From the Tribune's release:
'Jane has the experience and credentials to move our newsroom toward the future,' Kern said Gerould [sic.]. 'At RedEye, she has demonstrated a true understanding of the newspaper's audience, and I'm happy that she will bring that expertise to the Chicago Tribune and its readers.'
Before joining RedEye, Hirt was the Tribune's foreign/national news editor. Other assignments during her 15 years at the Tribune have included the position of foreign / national copy desk chief and tours of duty on the sports and national copy desks. Hirt graduated from the University of Nebraska-Lincoln in 1989 with a bachelor's degree in journalism.
It's been a tough year for papers, especially in the Tribune Company. Ms. Hirt has her work cut out for her.