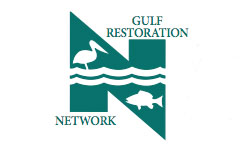 In bleak news, the three-year anniversary of Hurricane Katrina is approaching, which might have you feeling a bit concerned about the future of New Orleans and the Gulf Coast. But don't worry. The commercial alternative rock bands of the mid-1990s have it covered! Pitchfork reports that a slew of musicians, including R.E.M., Nine Inch Nails, Pearl Jam, the Indigo Girls and—wait for it—311, have signed a letter calling upon Barack Obama and John McCain to attend a Google- and YouTube-sponsored presidential forum in New Orleans on Sept. 18.
"Due to the nation's need for energy and dependable shipping lanes, we are losing a football field's worth of wetlands every 45 minutes to erosion. This unrivaled land-loss threatens the nation's fishing, our energy, our ports, and most importantly, leaves New Orleans increasingly vulnerable to storms such as Katrina," the letter, which was spearheaded by the Gulf Restoration Network, reads. "We are asking that the future President of the United States direct the resources and attention necessary to restore coastal Louisiana and secure the future of Louisiana's communities."
No word yet on whether either candidate will attend, but additional signatories include My Morning Jacket, Jackson Browne and Aaron Neville. For the full list and letter, click here.