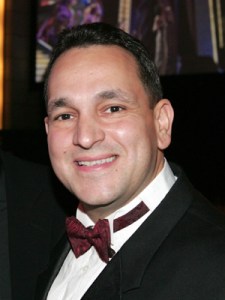 I just ran into City Councilman Hiram Monserrate in a hallway at Invesco Field.
"I've never seen people waiting on lines for hours" so that they "could hear a presidential candidate speak."
"Democrats," he said, this is our year."
Which is one way to look at the long lines of people snaking around the stadium. Several reporters I was standing with on the fourth floor were stunned at their length, wondering aloud whether those people currently on line would be in the stadium when Barack Obama is scheduled to speak later tonight.