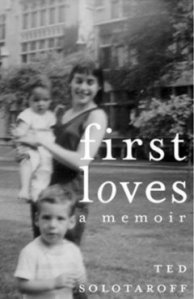 Theodore Solotaroff, who in 1967 started The New American Review to shepherd in a new generation of writers and "new" journalists including Philip Roth, William H. Gass and Mordechai Richler in just the first issue, died on Aug. 8 at his home in East Quogue, N.Y. He was 80 and was suffering from complications of pneumonia, according to his son Jason.
Mr. Solotaroff was working as an editor and critic at opinion journal Commentary and the New York Herald's book supplement before pioneering the New American Review in 1967. The paperback literary journal, later called American Review, published E.L. Doctorow, Gabriel Garcia Marquez, William H. Gass, Michael Herr, Robert Coover, and Donald Barthelme,. He also ran an early excerpt from what became Philip Roth's novel Portnoy's Complaint.
In its pages, readers encountered Kate Millett on sexual politics, Norman Mailer on Henry Miller, A. Alvarez on Sylvia Plath and Michael Rossman on the spiritual satisfactions of building your own geodesic dome.
Mr. McEwan, in a blurb he wrote for Mr. Solotaroff's essay collection "The Literary Community," said that "as the most influential editor of his time, he shaped not only the tastes, but the direction of American writing."
From the Washington Post obituary:
"Ted Solotaroff's taste in fiction has proved to be something of a national resource," author John Romano wrote in a 1978 issue of the New York Times Book Review, shortly before American Review ceased publication.
"It was the great regret of his life that he didn't push harder to keep it going," said his son Paul Solotaroff. He said Bantam, which funded the magazine, "was pushing hard to shut it down. It wasn't bringing in the novels that would grow out of these pieces being published in the journal."