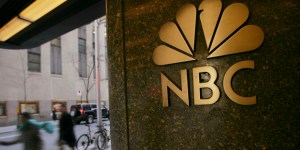 For the past year, the media universe has been filled with rumors that General Electric would sell NBC Universal after the conclusion of the Beijing Olympics, which kick off this coming Friday night.
But today Reuters reports that many major Wall Street investors now see the sale as unlikely.
"What's changed their view?" reports Reuters. "The realization that with the second-largest U.S. company by market capitalization already looking to sell off tens of billions of dollars of businesses as part of massive restructuring, selling a business with growing profits might be an unnecessary distraction."
More from the article:
"They have a lot on their plate right now," said Mike McGarr, a portfolio manager at Becker Capital Management, a Portland, Oregon company that oversees $2.5 billion in assets and counts GE among its holdings. "There's a point where you only want to have so many moving parts."