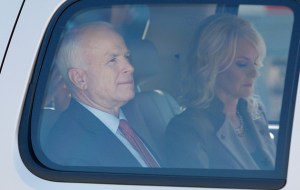 OXFORD, Miss.—Eames Henley, a 20-year-old civil engineering major at Ole Miss, was standing in the University's mall, called "the Grove," listening to bluegrass and wearing a pin that said "I'm Anti-Socialism."
I asked him what he thought of the Bush administration's bailout plan.
"It seems a little socialistic," he said.
So, did he oppose it?
"No, because the economy's about to collapse. Something needs to be done."
Asked whether he thought John McCain, whom he supports, helped or hindered the chances of a plan passing, he said, "It seems like he's doing his job," he said. "Taking care of business."