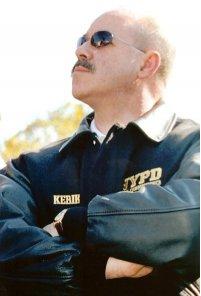 You may not see much today of Bernard Kerik, the former NYPD Commissioner who was on duty during the Sept. 11 terrorist attacks, but he is staying busy.
I spoke with him by phone yesterday as he was planting 23 flags outside his home to commemorate each of the police officers he lost that day. He said he was going to a funeral for a New Jersey police officer who worked with his son and would be coming to New York City for interviews later in the day.
He declined to speak publicly about politics or his former boss, Rudy Giuliani, which he said was out of respect for those who are mourning today. Then, he referred me to his FaceBook page, where at 8:24 a.m. today, he posted his thoughts on the anniversary of the attacks:
The 7th Anniversary of the Attacks on America
Share
Today at 8:24am
On this seventh anniversary of the attacks on our city and this country, I'd ask everyone to reflect and remember a few things in particular.
The first being the 403 police officers and firefighters that lost their lives in New York City on the morning of September 11th, 2001. They ran into those buildings knowing the perils ahead and the dangers they faced. We should be awed at the courage and bravery it took for those that stayed behind, knowing that doom awaited them.
Let's not forget the innocents that died as well; everyday people, living the American dream, many of which had come to this country from others with a desire to live in peace and freedom.
We should take a moment to say a prayer and give thanks to the men and women that serve in our armed forces today. Their sacrifices and service creates the wall of security that stands between good and evil and protects us from those that wish to do us harm.
Let's hope that our political leadership has the foresight and commitment to give our local, state and federal law enforcement authorities the resources they need to continue to do their job.
Let's never forget what happened on that day. Our enemies will not forget and they thrive on the thought of a repeat performance. It is our complacency and a lack of vigilance that will give them just what they want.
Lastly, on behalf of all the men and women that served in the New York City Police Department on that day, I thank all of you for your support.
For those of us that were there and lived through it, we could not have done it without you. God bless you always.
BERNARD B. KERIK
40th Police Commissioner
City of New York (retired)