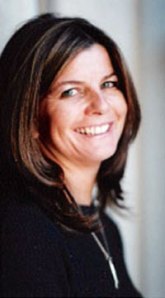 Emma Gilbey Keller, the wife of New York Times executive editor Bill Keller, has a book review this Sunday in The New York Times Book Reviewfor her new book, The Comeback: Seven Stories of Women Who Went From Career to Family and Back Again.
Eugenie Allen, the reviewer for the book, is a fan. Ms. Allen says the book is a "breezy, feel-good book," and only quibbles with Ms. Keller's choice of people for the book to fit her larger theme of women who transition back to work after they leave to raise the kids. (Ms. Keller argues all her subjects are middle class; Ms. Allen disagrees.) Otherwise, Ms. Keller "chats and charms her way through the book," according to Ms. Allen.
As for Ms. Allen, we weren't entirely familiar with her work, though her biography at the end says she "has written for Time and Parenting magazines, among other publications."
We did a quick Nexis search and we found 7 bylines: New York Times bylines in 2007, 2006, 2000, 1999, and 1998; one for The Cleveland Plain Dealer in 1999; Parenting in 1997. There are an additional 21 bylines on the Time web site.
It's very possible she's been using a byline that's different than the one in the Book Review this Sunday, but just putting that out there.