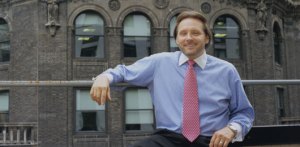 Massey Knakal chairman Bob Knakal prefaces his latest commentary thusly:
Now I know that some of you will jump down my throat and accuse me of wearing my rose colored glasses and laying some broker BS on you just based on the title of this installment. So let me first acknowledge that, looking at the financial sector as a whole, we are in troubled times and in unchartered territory. Our entire "free market" philosophy is being challenged, 158 year old fi nancial giants are going bankrupt and the Government has seized the country's largest insurance company. Inflation is high, credit is tight, mortgage delinquencies are rising, foreclosures are rapidly increasing, consumer spending is slowing, consumer confi dence is in the toilet and people are liquidating money market accounts based upon fear and these accounts have always generally been considered as good as cash. Budget defi cits on the City, State and Federal level are ballooning and not too many people are talking about how to address them. The Misery Index, which is calculated by adding the rate of infl ation to the rate of unemployment, is being referenced in the Wall Street Journal. This index hasn't been discussed since Jimmy Carter was in the White House.
But! There are silver linings in the city's building-selling arena. Mostly, the credit crunch of the past 12 months and counting has driven property prices downward in some cases, particularly in Upper Manhattan, creating opportunities for those investors wanting to seize them. (Mr. Knakal's commentary can be read here.) Generally, sales are down or flat.
[T]he market has softened, but not significantly. We expect that prices may have fallen another 5% or so and volume appears to be steady as we get the word out about the relative health of prices. Is there a reason to be optimistic? Notwithstanding my first paragraph today, I think so.