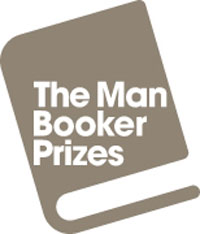 The Booker Prize shortlist was announced this afternoon, and, no surprise, people are already pissed about it. Industry newsletter Publisher's Lunch (sub. required) noted: "What a 'shock.' As usual, manufactured 'surprise' is the fuel of the Booker publicity machine, as the 'longlist' turns out to be a head fake for the real shortlist."
The New York Times, though in a thinly veiled way, seems to be upset too, pointing out that "this year, as sometimes happens, the shortlist attracted more attention for who was not on it," and going on to highlight the omission of American favorite Joseph O'Neill's Netherland before even naming who actually appeared on the list.
The finalists are, by the way: The White Tiger by Aravind Adiga (Atlantic); The Secret Scripture by Sebastian Barry (Faber and Faber); Sea of Poppies by Amitav Ghosh (John Murray); The Clothes on Their Backs by Linda Grant (Virago); The Northern Clemency by Philip Hensher, (Fourth Estate); and A Fraction of the Whole by Steve Toltz (Hamish Hamilton).
However, before you cry outrage over the omission of Salman Rushdie from the shortlist, consider the comments of The Observer's wise Bookie, who quotes everyone from James Wood to Hilary Mantel (courtesy The Guardian) about why none of us should take stock in—or umbrage at—these contests anyway.