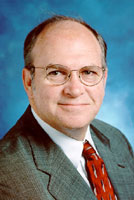 The city comptroller's race continues to shrink as Assemblyman Jim Brennan just announced he's out of the race. 
Brennan, who's from Brooklyn, dropping off the ticket is a boon to City Councilman David Yassky, also from Brooklyn.
Another Brooklyn candidate, Simcha Felder, dropped out in June. That leaves Yassky competing most intensely for votes in Queens, where City Council members Melinda Katz and David Weprin are from. Another candidate, Adolfo Carrion, is from the Bronx.
Of course, there's still plenty of time for someone else to jump into the race.  Here's Brennan's email:   
State Assembly member Jim Brennan (D.W-F, Bklyn) will not seek the office of the Comptroller of the City of New York in 2009. In a letter to supporters, he said, "The campaign does not have the financial and organizational resources to sustain a year-long, citywide effort." Brennan also indicated that the time available to campaign would decrease when the legislative session begins, lasting the first six months of 2009.
Brennan thanked his nearly 1500 supporters and indicated he would keep his options open for 2013, in part due to the uncertainties as to whether term limits would be extended.