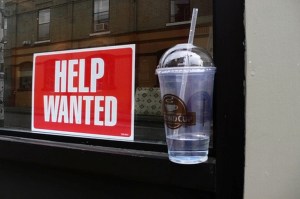 Contrary to a steady national unemployment rate, state and city joblessness increased substantially in August, according to statistics from the New York State Department of Labor. The national unemployment rate held firm at just over 6 percent, while the state rate jumped from 5.3 percent in July to 5.6 in August. New York City fared worse, seeing its unemployment rate jump to 5.9 percent in August, up from 5.4 percent in July and 5.3 percent in August 2007.
The Bronx outpaced the city's boroughs with an 8 percent unemployment rate; Brooklyn was a distant second with 6.4 percent, up from 5.9 percent in July. Manhattan led the city with an unemployment rate of 5 percent, followed by Queens at 5.2 percent and Staten Island at 5.7 percent.
The August numbers don't take this month's financial crisis into account, obviously, so look to next month's statistics to determine the immediate aftershocks of the collapse of Lehman Brothers on New York's labor market.
Click here to read the statistics.