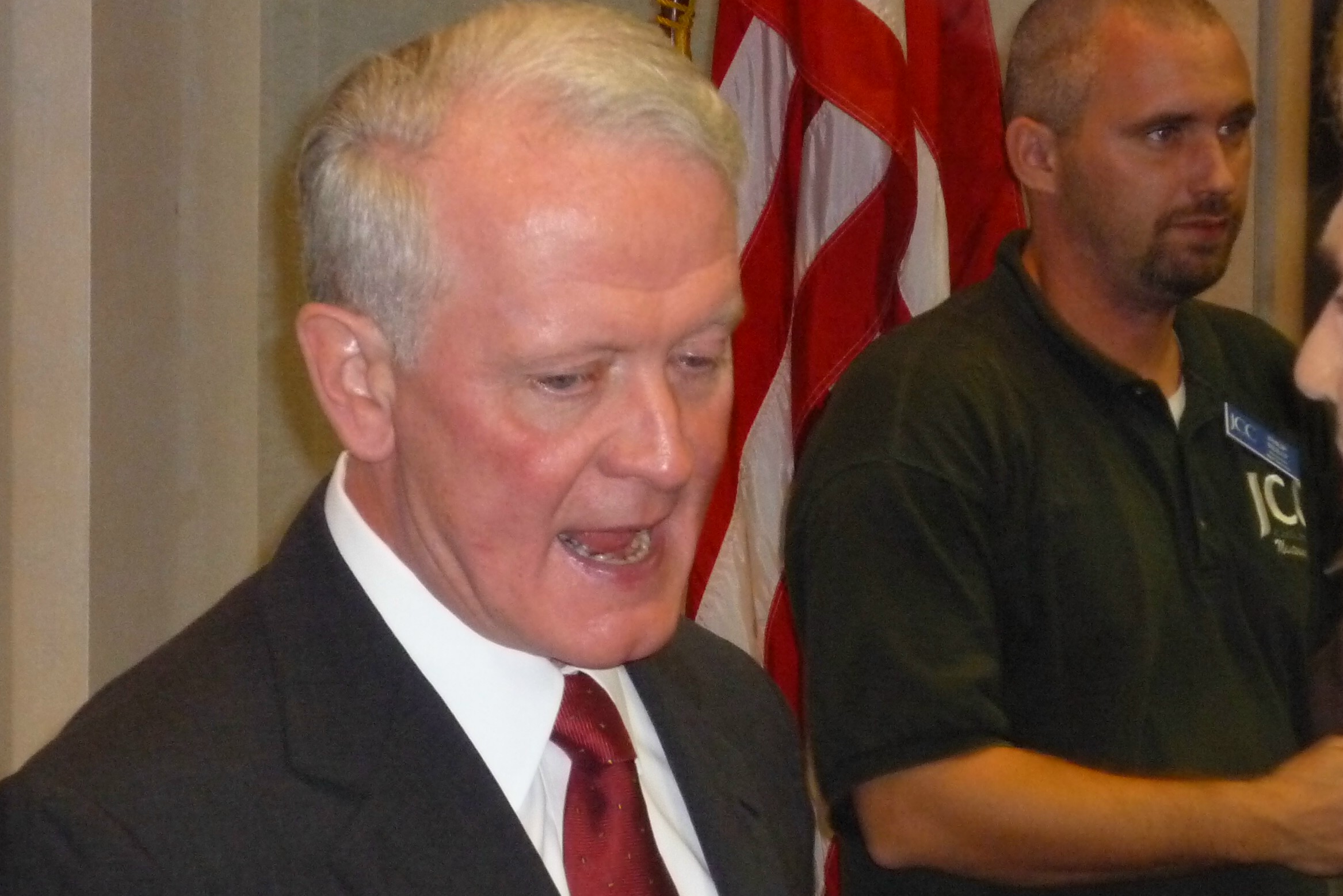 It's Rangel versus Bush in the 7th Congressional District, where apparently voters will ultimately have to decide which of these two is the more toxic campaign sugar daddy.
Roll Call reports that Freedom's Watch, a hard-right group founded in part by former Bush spokesman Ari Fleischer, has purchased $500,000 in ad time for 7th District Republican candidate state Sen. Leonard Lance (R-Hunterdon).
That makes the money they're dumping into New Jersey's 7th District, Freedom Watch's largest expenditure for any single race, according to the Washington D.C.-based newspaper.
Struggling to raise money after a tough primary, Lance turned to President George W. Bush this week for a private fundraiser in Colts Neck. Lance wants to gain traction in his fight with big money candidate Assemblywoman Linda Stender (D-Fanwood).
But Bush – purveyor of the Iraq War, buck stop to an administration that rose slowly in response to Hurricane Katrina, and diehard trumpeter of tax cuts for upper income earners, etc. – is a compromise that's simply too much for the Stender team to bear.
"It's not surprising that more Bush cronies are trying to rescue Leonard Lance's flailing campaign," said Stender communications director Irene Lin. "After eight years of failed economic policies that have now led to Wall Street's collapse, George Bush and his deep-pocketed cronies will do everything they can to make sure they have a reliable rubber-stamp for their agenda in the 7th District seat.
"Leonard Lance supports Bush and Republicans in Washington on everything from risky schemes to privatize Social Security to giving billions in tax breaks to Big Oil while we pay more at the pump," Lin added. "We clearly need change in Washington, and Linda Stender's promise to fight for middle class tax cuts, invest in energy independence, and end the war in Iraq obviously has many Bush cronies worried."
The Stender campaign's complaints about Bush have kept the Lance people continuously hammering away at Stender's weak link in the fundraising food chain: U.S. Rep. Charles Rangel (D-NY), chairman of the House Ways and Means Committee.
An officially embattled politician since the summertime, Rangel admitted that he earned more than $75,000 of undeclared income from a Dominican Republic villa, and also did not list his sweetheart rent-stabilized apartment deal in financial disclosure reports.
"It has been more than two months since Rangel hosted a fundraising fete for Linda Stender and nine other candidates for Congress," said Lance manager Amanda Woloshen. "According to reports, Stender has taken $71,062.79 from Rep. Charlie Rangel – the most money taken from Rangel by any candidate running for Congress.
"In 2006, Linda Stender called on her opponent to return campaign contributions from members of Congress under ethical clouds. Yet despite reports that other Democrats are returning Rangel's money, Stender the Spender refuses to comment and continues to keep Rangel's more than $71,000 in dirty campaign contributions."