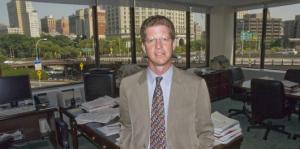 Mayor Bloomberg and Shaun Donovan, commissioner of the Department of Housing Preservation and Development, today announced that the city's 10-year plan [PDF] to build or preserve 165,000 units of below-market rate housing has hit is midpoint, with 82,500 units financed [press release here].
Among the stats the city highlighted was its strikingly low foreclosure rate. Of the 17,109 homeownership units in the plan (most are rental, similar to the overall ratio citywide), just five have faced foreclosure.
Why?
The city keeps its owners on a shorter leash than the private market, steering buyers clear of subprime mortgages and other loans that could allow them to be overextended.
Of course, unlike much of the rest of the country, prices aren't plummeting in New York City (which helps cause more foreclosures), but five foreclosures is certainly a very low number.
The plan is also going more to low-income families than the city projected overall–so far, 75 percent of units financed or built have gone to low-income families. Then again, the city has planned for a jump in the number of middle-income units later in the plan, as the Atlantic Yards project in Brooklyn and the Hunter's Point South development in Long Island City seek to create thousands of middle- and moderate-income apartments.