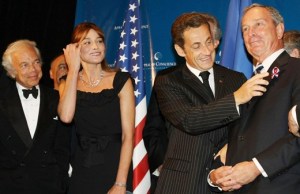 The bailout plan will probably be scaled back.
Henry Paulson agreed to support limits on executive compensation.
John McCain asked that Friday's debate be canceled; Barack Obama said he wants the debate to go forward.
The debate organizers say they are planning to proceed.
The White House declined to support or oppose McCain's move.
Harry Reid would rather McCain did not "inject presidential politics" into the bailout negotiations.
This is actually the second time McCain has suspended a presidential campaign.
Jonathan Chait wonders if McCain is trying to postpone the foreign policy debate because he doesn't want his strong subject to be overshadowed by the economic crisis. 
A reporter dared to ask Sarah Palin a question, but she didn't answer.
One of the people coaching Obama for the debate is a former Fannie Mae executive.
Bill Clinton's going to "hustle up the cracker vote" in Florida, he says.
The House Ethics Committee will investigate Charlie Rangel.
The M.T.A. is totally screwed, according to Tom DiNapoli.
Bob Straniere declined the judicial nomination, which means he's still on the ballot in Staten Island for Vito Fossella's congressional seat.
Some of Randy Kuhl's campaign signs have been defaced, and he's asking his Democratic opponent, Eric Massa, to join in condemning it. [via Fighting 29th]
Massa agrees it's no good, and also wishes Kuhl would agree to debate, finally.
Ruben Diaz, Jr., candidate for Bronx borough president, is confident that the Rainbow Rebels will be able to unseat Jose Rivera this Sunday.