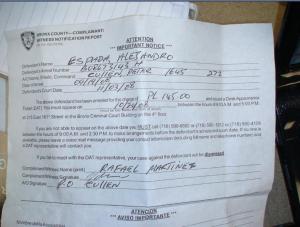 According to a police report, Pedro Espada's son, Alejandro, was arrested this morning in connection with an incident that occurred earlier this month, when City Hall gadfly and blogger Raphael Martinez-Alequin claimed he was attacked by Espada supporters while filming an opponent's campaign event.
Martinez-Alequin works part-time for Espada's political rival, State Senator Efrain Gonzalez.
The arrest report is pictured above.