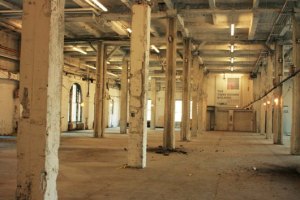 Africa Israel Investments LTD has said that it will sell a nearly 50 percent stake in its Manhattan towers to an investment fund based in the Far East, according to Bloomberg.com:
"Africa is selling 49.9 percent of its holding in the Clock Tower and 49 percent of the Times Building properties in midtown Manhattan, as well as its entire stake in the 23 Wall Street/15 Broad Street property downtown, the Yehud, Israel-based company said today in a statement.
The buyer, identified as an investment fund from the Far East, will pay $200 million for the properties. It also will invest $150 million directly into the Clock Tower project and take on a share of the $711 million in costs associated with development of the Times property, Africa said.
The mystery fund joins a growing list of foreign investors taking stakes in Manhattan trophy properties. Earlier this summer, an Italian investment group bought a majority stake in the Flatiron Building and the Abu Dhabi Investment Council purchased a 75 percent stake in the Chrysler Building.
But the foreign investment road goes two ways. Much as foreigners are buying big-time in New York City, New York-based firms are buying abroad, to the tune of $50 billion in the past two years, according to a recent study by Real Capital Analytics.