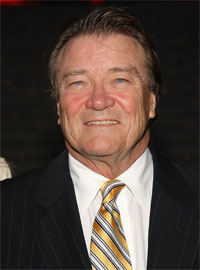 This coming Sunday, CBS News' 60 Minutes will be celebrating its 40th Anniversary on the air. For the occassion, Steve Kroft will be interviewing Senator Barack Obama, and Scott Pelley will be interviewing Senator John McCain.
From today's release:
America's most-watched news program takes a hard look at the presidential candidates on its 40th anniversary broadcast much as it did when its very first edition on Sept. 24, 1968, featured Richard Nixon and Hubert Humphrey. Forty years later, however, 60 MINUTES will debut a vivid, new look thanks to digital technology that would have been science fiction in 1968. 60 MINUTES' 40th anniversary program – a special broadcast in high definition and devoted entirely to interviews with Barack Obama and John McCain — will be broadcast on Sunday, Sept. 21 (7:00-8:00 PM, ET/PT) on the CBS Television Network.
The separate interviews with the candidates will focus on the main issues concerning most voters, such as the faltering U.S. economy, energy, healthcare and the wars in Iraq and Afghanistan. Steve Kroft interviews Obama and Scott Pelley interviews McCain, both of whom have been covering the candidates for over a year. The fresh interviews offer viewers a prelude to the first of the presidential debates that takes place on Friday (26).