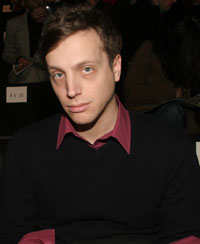 In Style editor Charla Lawhon is leaving her post to become editorial director of In Style Group and will oversee international editors of the title, its weddings supplement and the Web site.
Ariel Foxman, the ex-Cargo man, will take over as editor during what's a pretty good time for the magazine. WWD reports "For the first half—when most magazines reeled from declines—the title's total paid circulation was up 3 percent to 1.8 million and newsstand sales jumped 4 percent in to 783,254. Early figures for the August issue show a 13 percent improvement in newsstand sales over last year with around 746,000 copies sold."
Gawker has the memo on Mr. Foxman from Time, Inc editorial director John Huey.