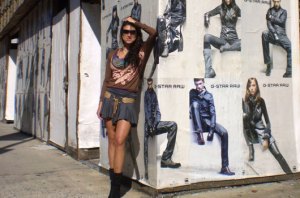 An AIG executive vice president pays $3.45 million in cash for Central Park pad.
Democratic fundraising giants sell on Park Avenue for around $37 million.
Lehman's ex-president sells his Park Avenue co-op for $4.4 million.
Inside the World Trade Center redevelopment timeline.
Young couples expecting become New York's newest most desperate buyers.
Speaking of buyers: It's their kind of market in the outer-boroughs.
What will replace bank branches as our ubiquitous city retail?
A Chelsea developer gets financing right before the bottom drops out.
Calvin Klein to debut his first furniture line at the Soho Mews.
The Sun's leaving 105 Chambers. Who gets the newspaper's office space?
Neil Rubler on the Wal-Mart approach to New York's affordable housing.
Saucy Aussies Danae and Dustin Cappelletto take over embattled 19 Kenmare.