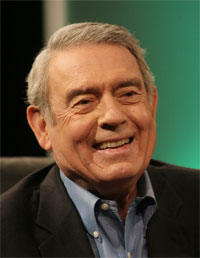 On the afternoon of Monday, Sept. 22, Dan Rather and lawyers for CBS returned yet again to a court in Lower Manhattan for the latest ruling in Mr. Rather's ongoing $70 million civil lawsuit against his former employers.
There, New York Supreme Court Justice Ira Gammerman announced his ruling on CBS's motion to dismiss Mr. Rather's amended complaint against them.
In a decision that is giving the Media Mob a case of déjà vu, the Justice decided to allow the lawsuit to proceed, while also knocking down a portion of the amended complaint.
Afterward, both sides claimed victory.
CBS released a statement to the press:
We are extremely gratified that the court has now dismissed the vast majority of Mr. Rather's claims, including the fraud and tortious interference with contract claims, all claims against the individual defendants, as well as all the claims against new Viacom. We expect, once we complete the discovery process, that the only two claims that remain in the case-breach of contract and breach of fiduciary duty-will also be dismissed.
Martin Gold, lead attorney for Mr. Rather, also released a statement:
CBS has again failed to win dismissal of Mr. Rather's $70 million lawsuit. Justice Gammerman held that all of the allegations of CBS' misconduct remain in the case. Mr. Rather can proceed with his breach of contract and breach of fiduciary duty claims, and may seek both compensatory and punitive damages. The Court ordered that all discovery must proceed, and made clear that Mr. Rather's claims will be heard by a jury.
The parties are due back in court on Oct. 7. In the meantime, depositions in the case will continue.