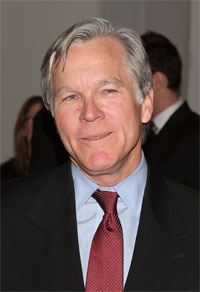 Between Joe Sexton's "maudlin" note, his follow-up request to "Be Not Afraid," and now the latest, an invitation to drink with and yell at Bill Keller, it's a hard time for the Metro department; there are certainly a lot of invitations to drink.
Here's Keller's e-mail to the Metro team from today:
Folks,
I know this has been a hard time for Metro, and I know it will take more than a beer to make up for the loss of your section and the attendant anxieties.
But I figure a beer can't hurt. I'm buying.
Come, drink, vent if you like, or just drown your sorrows. Next [redacted] on [redacted]
Best,
Bill