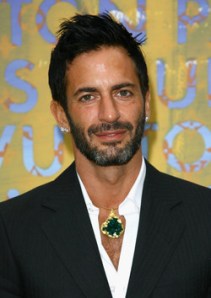 Last Thursday, Helena Christensen and Danish design company VIPP hosted at a charity auction in West Chelsea boasting haute trash cans designed by creative famous types like Michael Stipe and Francisco Costa of Calvin Klein. Julianne Moore and hubby Bart Freundlich wandered in, looking like they were lost on their way to a Phish reunion concert—Ms. Moore wore plaid; Mr. Freundlich, scruff and a baseball hat.
Lorenzo Martone, the Brazilian advertising executive best known as Marc Jacobs' strapping boyfriend, arrived with a man who was not Mr. Jacobs. "I'm friends with Helena and I'm really curious to see what her charity initiatives are, I'd like to be part of it. So that's my first contact with her… with charitable Helena!" he explained.
Mr. Martone sat front-row at Mr. Jacobs's well-received show during Fashion Week after arriving hand-in-hand with stylist Rachel Zoe. "I was surprised, because I knew more or less what it was going to be about, but I still had a very emotional reaction, which I think is what fashion should be about," he recalled, in a thick accent. "Bring emotions to people… I was really, really happy with the results. And hopefully everyone!"
He hadn't seen many of the clothes beforehand. "They keep everything secretly until the very end," he said.
Mr. Martone went on to clarify that this hadn't exactly been his first Fashion Week: "I work in advertising for a lot of fashion clients, so I more or less knew how it was. I've never been so close to Fashion Week… so it was a little overwhelming." (He works at Chandelier Creative for clients like Old Navy and the Waldorf, he said).
But though the couple had been snapped aboard a yacht off Formentera over the summer with Kate Moss and her daughter, there would be no illustrious post-Fashion Week relaxation chez Jacobs. "Well, no, no. Both him and I are super-busy all the time. He has the [Louis] Vuitton show [in Paris], I have a lot of things to shoot…"
And he was off.