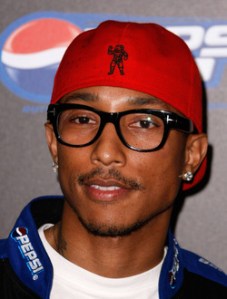 Less than a month ago, Microsoft announced that it had tapped comedian Jerry Seinfeld for its "hip" new Windows Vista ads (also featuring Microsoft chairman Bill Gates) that were going to finally stand up to Apple's wildly popular "I'm a Mac, I'm a PC" commercials. But now, the Wall Street Journal, which originally broke the story, reports that Windows is moving into "phase two" of their $300 million ad campaign—and the 54-year-old comic has gotten the boot. 
Perhaps realizing that the odd ads featuring Mr. Seinfeld and Mr. Gates shopping for shoes and moving in with a suburban family because they "need to get in touch with the people" were entirely ineffective—the self-deprecating ads seemed to drive the point of Microsoft being "out of touch" only further—the company has now summoned Deepak Chopra, actress Eva Longoria and musician Pharrell Williams for the new ads.
This new phase will reportedly directly respond to the "Mac vs. PC" ads by featuring an engineer who will resemble the "PC" character, played by author John Hodgman, in Apple's ads. (The image of an open casting for Mr. Hodgman look-alikes on its own sort of trumps any clever ad ideas Microsoft is bound to come up with.)
But Microsoft spokesman Tom Pilla denied that there was ever any misstep within the ad campaign, adding that the three ads featuring Mr. Seinfeld were always intended to be "teasers" for the larger campaign that is to come. Mr. Seinfeld was not dropped from the campaign, he insisted.
"The ads that feature Bill and Jerry have done exactly what they were designed to do," said Mr. Pilla. "Any suggestion otherwise is untrue."