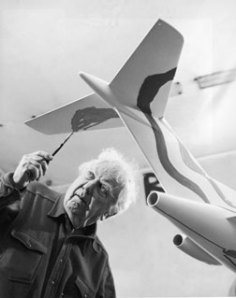 Tides are turning in the art world this fall. Damien Hirst's blockbuster auction at Sotheby's in London confirmed what everybody's known for a long time: art stars aren't just artists—they're branded businesses available for license if you've got the cash. As the sainted George W. S. Trow once noted, if there's one thing purveyors of culture junk have in common with drug dealers, it's adherence to one sacred ethos: "See ya, don't wanna be ya!" Mr. Hirst must be thrilled to have gotten those dead animals off his hands, no?
But there is comfort for the afflicted. The Metropolitan Museum of Art's beloved outgoing director spends his last months at the helm presiding over a mighty tribute to none other than Himself: "The Philippe de Montebello Years: Curators Celebrate Three Decades of Acquisitions" (Oct. 24-Feb. 1). For an ordinary mortal, this would qualify as megalomania, but for the likes of Mr. Montebello, it's a sign of downright modesty. The exhibition in his honor will display a mere 300 of the approximately 84,000 works acquired by the museum during his directorship, and will include public programs of the mellifluous Mr. de Montebello in conversation with art critic Robert Hughes (Oct. 28) and actress Isabella Rossellini (Dec. 9). In his 31-year tenure, Mr. de Montebello has overseen unprecedented refurbishing and expansion of the museum's gallery spaces, and has managed the trick of deepening the museum's historical collections while at the same time making the Met more popular and accessible than ever.
A few blocks south, two sure bets at the Whitney: "Alexander Calder: The Paris Years, 1926-1933" follows the early development of Calder's beguiling wire sculptures and mobiles, culminating in The Circus, that old (and deserved) crowd-pleaser from the museum's permanent collection (Oct. 16-Feb. 15). "William Eggleston: Democratic Camera, Photographs and Video, 1961-2008," also at the Whitney, will be the most complete retrospective yet of the influential photographer's work. It includes both his color and black-and-white photos, as well as Stranded in Canton, a little-shown video piece from the early '70s (Nov. 7-Jan. 25). Photographer Catherine Opie, who has dedicated much of her work to documenting queer culture in searingly immediate portraits, scores a mid-career retrospective at the Guggenheim (Sept. 26-Jan 7). You can mellow out afterward at the Frick's "Andrea Riccio: Renaissance Master of Bronze" (Oct. 15-Jan. 18), which showcases the 16th-century Italian sculptor's exquisite bronze statuettes.
Joan Miró once declared that his goal was to "assassinate painting." Pretty comprehensible as artist statements go, and the keynote to MoMA's "Joan Miró: Painting and Anti-Painting 1927–1937" (Nov. 2–Jan.12). The show will feature 12 groups of canvases, each tracking the development of a particular motif or style, and each representing a different aspect of Miro's aggressive attempts to get to the bottom of his art. And when you're through with that, sharpen your elbows, because even MoMA has to pay the bills: "Van Gogh and the Colors of the Night" (Sept. 21-Jan. 5) will keep us fa-a-ar from 53rd Street on weekends this fall.
Austrian illustrator Alfred Kubin (1877-1959), on the other hand, drew refreshingly tourist-repellent dreamscapes, juxtaposing sex, horror and children's toys, that were said to have inspired Franz Kafka and Thomas Mann. Kubin's small, book-size drawings will be on display at the Neue Gallerie in "Alfred Kubin: Drawings, 1897-1909" (Sept. 25-Jan. 26). (And let's face it, have you ever been disappointed by a show at the Neue Gallerie?) For dreamscapes of a more sublimated—yet no less jarring—sort, head downtown to the Bowery Gallery, where painter Marvin Gates' truly extraordinary Et In Arcadia Ego (until Sept. 27) will confuse, then delight you, with scenes of street life in a city very like your own, except …
After the Gates show, place your eyes carefully back into their sockets, and catch the subway to Brooklyn. Flash the cover of n+1 art mag spin-off Paper Monument's newly released second issue at other riders to see if anyone else besides you really gets it. (Know what I mean?)