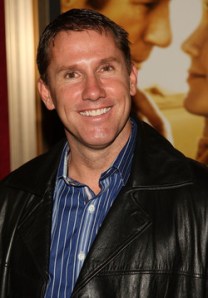 Six years after starring together in Unfaithful, Diane Lane and Richard Gere reunited in the weepy love story Nights in Rodanthe (based on a book by king of sentimentality Nicholas Sparks), which premiered at the Ziegfeld Theatre Tuesday, Sept. 23. 
Walking the carpet alongside the pair were Law and Order SVU's Christopher Meloni, Harry Connick Jr., and actress Viola Davis. 
"I don't get to smile much in most films; I tend to play very heavy duty characters," Ms. Davis told the Daily Transom.  "But this time, I got to wear make up and a dress, and I got to have a boyfriend. So now I get to say, if you see Night in Rodanthe you can see me smile!"
Also present was Body of Lies and W actor Michael Gatson, who said that he was excited to shed some tears again as he had while watching The Notebook, which was also based on a book by Mr. Sparks. 
"I cry at everything; I packed some hankies tonight," said Mr. Gatson. "In the times we're living in we can use some of that." 
But Mr. Sparks said that movies based on his novels can't make him cry. 
"Writing is a slow process so you read a paragraph and it evokes all this emotion, but that paragraph takes me 10 hours to write," he said. "And when you're 10 hours into anything, you feel exhausted more than anything."
When Ms. Lane finally made her way down the carpet, she told Daily Transom that reuniting with Mr. Gere was "fun, funny, sexy, and goofy."
"We get better at not bumping teeth when we kiss," said Ms. Lane.
Ms. Lane said she also had some apologizing to do after shooting the film—to Mr. Gere's wife, actress Carey Lowell, for borrowing her husband for a few sexy scenes.
"You know, it's always just awkward because we're all friends," said Ms. Lane. "I just said, 'I'm sorry, thank you for the loaner, I'll send it back wrinkle free on Friday.'"