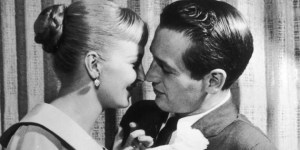 A spokesman for actor Paul Newman has confirmed that he died yesterday at his home in Connecticut at the age of 83; the cause was cancer.
From the New York Times obituary that just went up:
If Marlon Brando and James Dean defined the defiant American male as a sullen rebel, Paul Newman recreated him as a likable renegade, a strikingly handsome figure of animal high spirits and blue-eyed candor whose magnetism was almost impossible to resist, whether the character was Hud, Cool Hand Luke or Butch Cassidy.
He acted in more than 65 movies over more than 50 years, drawing on a physical grace, unassuming intelligence and good humor that made it all seem effortless. Yet he was also an ambitious, intellectual actor and a passionate student of his craft, and he achieved what most of his peers find impossible: remaining a major star into craggy, charismatic old age.