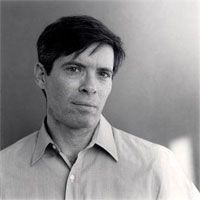 In this morning's paper, we said Roger Lowenstein is "considering" writing a book about the banking crisis that tore through Wall Street last week. Turns out he had his mind made up! According to the Publishers Marketplace dealwire, Six Days That Shook the World, "a look at last week on Wall Street and in Washington, illuminating the origins of the crisis," has been sold to Ann Godoff at The Penguin Press.
The announcement doesn't say when the book will come out. If it weren't Penguin Press, the tentative subtitle—which limits its wingspan to just the past week—might indicate that the book was going to get the "crash" treatment, meaning Mr. Lowenstein would write it as fast as he could and the publishing process would be expedited wherever possible. However, seeing as it is Penguin Press—and Roger Lowenstein—it would be reasonable to assume this won't be just some half-there quickie.
There are a number of other top-shelf financial journalists preparing to sell books about the financial crisis right now. Joe Nocera and Bethany McLean have a proposal that's currently at auction and as of yesterday afternoon had climbed a few hundred thousand samoleons past a million. Daniel Gross is working on a proposal for an e-book that would come out at the end of the year. Andrew Ross Sorkin—who sits next to Mr. Nocera in The New York Times newsroom—is thinking about writing one too, and according to one rumor we heard yesterday, there's a Wall Street Journal reporter going out with something today as well.
Writing a work of narrative non-fiction about what's happening to the economy right now is challenging for a number of reasons, chief among them that no one really knows how the story is going to end. As we reported this morning, a lot of the publishers receiving these submissions are concerned that doing these deals now—instead of a few months from now, when the trajectory of this thing is a little clearer—is unwise and shortsighted. And yet, bid on them now they must, because if the agents are putting them out there, there is not much of a choice. A hungry dog gets little by refusing food out of principle, after all, if all of it is gone by the time she is willing to eat.
Anyway! In terms of contracts, Mr. Lowenstein is first out the door in this little race. Whether that means his book will be on shelves before everyone's else remains to be seen.