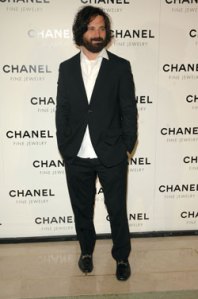 On the morning of Tuesday, Sept. 16, Randy Weiner, managing partner of the Box, was on the phone with the Transom, hours after a late-night District 3 Community Board meeting gone "horribly wrong." The six-member board—which covers the Lower East Side and Chinatown—voted unanimously to deny the burlesque theater's application to renew its liquor license (an official recommendation to the State Liquor Authority will not be ratified until the full board meeting on Sept. 23).
The Box, where tables sell for roughly $1,000, opened to the public on Valentine's Day 2007 and, Mr. Weiner said, "does a steady and growing business"; he said their shows cost upward of $50,000 a week and the club now employs 80 people. Mr. Weiner, who is 43, and his two partners, Simon Hammerstein and Richard Kimmel, had anticipated trouble at the meeting, due in large part to ongoing noise complaints from the apartment building just to the south at 187 Chrystie.
"I feel like for the last five months I've been Mr. Wolf from Pulp Fiction," he said. "I'm like, 'What's the problem? Let's fix it.'"
Mr. Weiner said the main issue that the board seemed concerned with was that the venue had misrepresented itself initially as a dinner theater. "They kept saying, 'You tricked us! You said it was a dinner theater,'" he said. "We are a dinner theater! People eat food late! They go by what all the press says. Then you ask them, 'Have any of you ever been there?' and of course none of them have. They want to put theater in a box that the Box doesn't fit into."
At one point a board member noted that he didn't know anyone who ate dinner so late, which got a laugh from the crowd.
Mr. Weiner said that his original vision for the Box was to re-create Moulin Rouge at the turn of the century in Paris. He told The Transom that the Box's worth to District 3—and, indeed, the city itself—was more than mere dollars and cents. "Theaters don't die! We could be around for 25 years. And we want to be like a jewel of the Lower East Side that everyone in the neighborhood is so proud of. We very much want to be good neighbors and we're on our way."
smorgan@observer.com