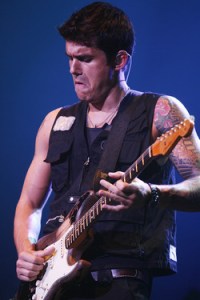 We chronicled Leigh Lezark's somewhat inexplicably constant Fashion Week presence.
We talked to David Patrick Columbia, Liz Smith, Sara Nelson, and Dave Zinczenko about recently panned midtown hangout Michael's.
We discussed the relative, uh, merits of Hillary Clinton and Sarah Palin outside the Ghost Town party with Ron Jeremy, Dennis Hof, and Brooke Taylor. 
We got inside John Mayer's head at his secret show at the Mercury Lounge.
We explored the uneven style evolution of Gossip Girl's Taylor Momsen.
We concluded that the Sex and the City PR machine will never quit. 
We went to the opening of new Wall Street hangout Libertine and it wasn't that awkward.