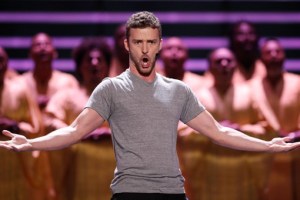 MTV announced yesterday that its afternoon video countdown show, Total Request Live, will be going off air in November after ten years on the air. The AP, via the NYT, reports that the show "will conclude in a two-hour special on a Saturday afternoon in November." Dave Sirulnick, executive producer of TRL, also "stressed that the show wasn't ending for good, but [MTV] felt now was the right time to give it a break after an unprecedented run on the cable music channel."
The finale could be a sort of greatest hits special. Mr. Sirulnick is hoping that some of TRL's faves-Justin Timberlake and N'Sync, the Backstreet Boys, Brit Brit or Eminem-might return to relive some memories. Creepy-thin Carson Daly, the original TRL host, could make an appearance too.
If you're a TRL fan, we recommend not holding your breath waiting  for a resurrection. DialMTV, 120 Minutes, Remote Control-even Just Say Julie!-when they went off, they went off.  And if you're too young to remember those very excellent 80s programs, well, you'll likely be just as happy with MTV's fill-in solution to TRL: Pete Wentz's FNMTV. There's no countdown, but there's lots of guyliner!