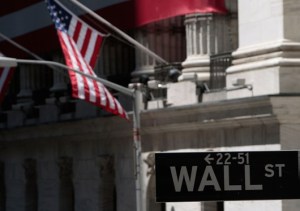 Could the financial crisis have spawned the year's biggest rebranding, however unintentionally?
Wall Street was losing its financial mojo long before this month's crisis ended the investment banking industry. The Street and its environs exist today more as a tourist trap for gawkers, foreign and domestic, and as a booming residential community, wherein condo marketers capitalize on the capitalism only as needed.
In the minds of millions, here and abroad, Wall Street's rep as a beacon of atavistic capitalism should continue to fade, supplanted by the image of a thoroughly gentrified neighborhood that merely pays lip service to its roots. Think of Greenwich Village today. See many bohemians on Macdougal? Ditto Soho. It's not for struggling artists anymore.
Here's the (ahem) Wall Street Journal this morning:
Wall Street lives on as a capitalist symbol, but the new inhabitants of its bricks and mortar have reduced its reality to an echo. Now, the last of its titans are giving up the banking style that lent Wall Street its aura. Crowds of workers and visitors still thronged its granite canyon this week, but most of them had little in common with the street's old war horses of finance.
Mayor Bloomberg, on the eve of September 11, declared the Financial District in a Journal op-ed the "fastest-growing residential neighborhood in the country, bustling morning, noon and night." He's probably right (we couldn't say for sure either way).
The number of FiDi residents has certainly grown. In the first part of 2001, there were roughly 22,000 people living in the District, according to research from the Downtown Alliance (PDF). By mid-2008, there were over 56,000 and counting.