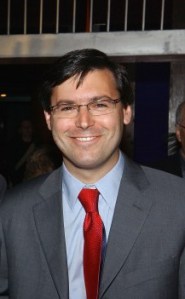 City Councilman and comptroller candidate David Yassky just told me he's surprised the federal bailout legislation failed.
In fact, the mood around City Hall since the news broke is one of shock.
"New York City relies to a frightening extent on the financial service industry," Yassky said, "and the financial service industry needs speedy and decisive action from the federal government to work its way back to long-term health."