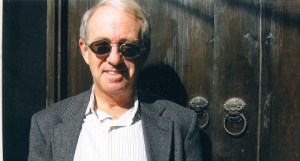 Due to prohibitive financial circumstances, the independent publishing house Atlas & Co. will not be able to publish the books scheduled for its spring 2009 list as planned, and will aim instead to release them the following fall.
Founded just last year by veteran New York editor James Atlas, the house has inspired affection and respect among members of the city's literary community and has published a number of critically acclaimed titles—among them Louis Begley's study of Franz Kafka, The Tremendous World I Have Inside My Head, and Wojciech Tochman's Like Eating a Stone: Surviving the Past in Bosnia, which earned a rave review in this coming Sunday's New York Times Book Review.
Mr. Atlas confirmed the postponement of his fall list by phone this afternoon, but emphasized that this is merely "a delay, not a cancellation."
"Publishing is a perilous enterprise, and our current economic situation hasn't made it easier," Mr. Atlas said.
He noted that Edmund White's biography of Rimbaud, Francine Du Plessix Gray's Madame de Stael, and Jonathan Brent's Inside the Stalin Archives will all come out this fall, as originally scheduled.
He said also that the company's financial troubles will not prevent him from attending the Frankfurt Book Fair later this month.
Expect much more on this—including a full interview with Mr. Atlas—in next week's issue of The Observer.