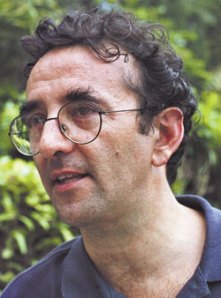 Mere weeks remain before the much-anticipated publication of Roberto Bolaño's 912-page novel 2666. Andrew Wylie, the literary agent who was recruited by the late author's widow last spring to take over the representation of the estate, is marking the occasion by flying to Barcelona next month to see what other work was left behind. Mr. Wylie said the papers in Bolaño's residence have not yet been rigorously reviewed, but that he understands there is more material, including several short works of fiction and a collection of poetry, that publishers will see "in the course of time." There are also two other works, one published in 2007 and the other in 2002, that have not yet been translated from Spanish into English.
Mr. Wylie discussed that material over lunch about two weeks ago with Barbara Epler, the woman who first published Bolaño's books in the United States. Ms. Epler is the editor in chief of New Directions, the tiny independent press responsible for introducing to American readers such giants as Rainer Maria Rilke, Franz Kafka and W. G. Sebald. Ms. Epler, who has been at the head of New Directions for the past 12 years, first published Bolaño here in 2003, having acquired a tall stack of his books well before Farrar, Straus and Giroux turned him into a superstar with the 2007 publication of The Savage Detectives, a raunchy and hilarious set of testimonies about the lives of two rebellious, adventurous poets. Many of the Bolano books New Directions now owns exclusive rights to—among them seven short novels, two books of short stories, an essay collection and a volume of poetry called The Romantic Dogs—have not yet been published, and will be rolled out over the course of the next few years.
But Ms. Epler, whose advances tend to hover in the low five figures and whose print runs range from 1,500 to 8,000, is just about resigned to the fact that New Directions will not be able to afford any of what Mr. Wylie now has in his knapsack.
"Our pockets aren't very deep, and you don't want to be like, gimme, gimme, gimme!" Ms. Epler said in an interview. "Andrew knows we would totally buy them and pay more than we would usually pay for anything, but he's representing the widow and the children, and I imagine he's going to take it all to a larger house. It's hard to say. It's going to be his call. Like a smart agent, which he is, he'll wait for the tsunami of 2666 to come. [Otherwise] it would be like selling a share on a racehorse before it wins the Triple Crown."
Ms. Epler first heard about Bolaño from the novelist Francisco Goldman, who sometime around 2002 made her a list of foreign authors he thought she should consider publishing in translation. Shortly thereafter, Ms. Epler came upon one of Bolaño's short stories in the now defunct quarterly journal Grand Street and loved it. When she heard that Bolaño's British publishing house, Harvill Press, was putting out an English translation of his novel By Night in Chile and was looking to sell the American rights, she asked the house's longtime publisher, Christopher MacLehose, if he might give her a look.
"I e-mailed Christopher and said, 'Pretty please!'" Ms. Epler said, "because a lot of times we're not first in the pecking order because our advances are so small. He said sure."
That was on a Friday; Ms. Epler read the manuscript over the weekend, and in her excitement even sent it to her friend Susan Sontag, who some years earlier had played an instrumental role in propelling W. G. Sebald, another New Directions author, to great fame in the United States.