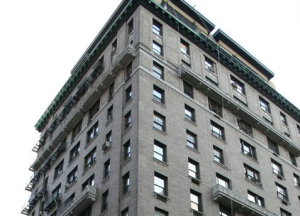 Two days after The Observer wrote about a huge Texas gas options broker buying a $4.35 million East Village apartment from pro-vegan techno star Moby, another oil star has struck.
According to city records, Victor E. Grijalva, a director of the world's largest offshore drilling contractor, Transocean, and the former vice chairman of Schlumberger (a "leading oilfield services provider"), has sold his four-bedroom, 3,800-square foot apartment at 525 Park Avenue.
Not only did Lara and Habib Kairouz, a financier, pay $9.2 million, records show, but they did it on Sept. 25, the day that Washington Mutual was seized by the government. Despite the global financial crisis, they'll now have a private elevator landing leading to an oversize gallery; a living room and formal dining room both facing Park Avenue; a library with an en-suite bathroom (which means it could be a fifth bedroom); a windowed eat-in kitchen next to a pantry; and a staff room "suitable for guests," says Corcoran.